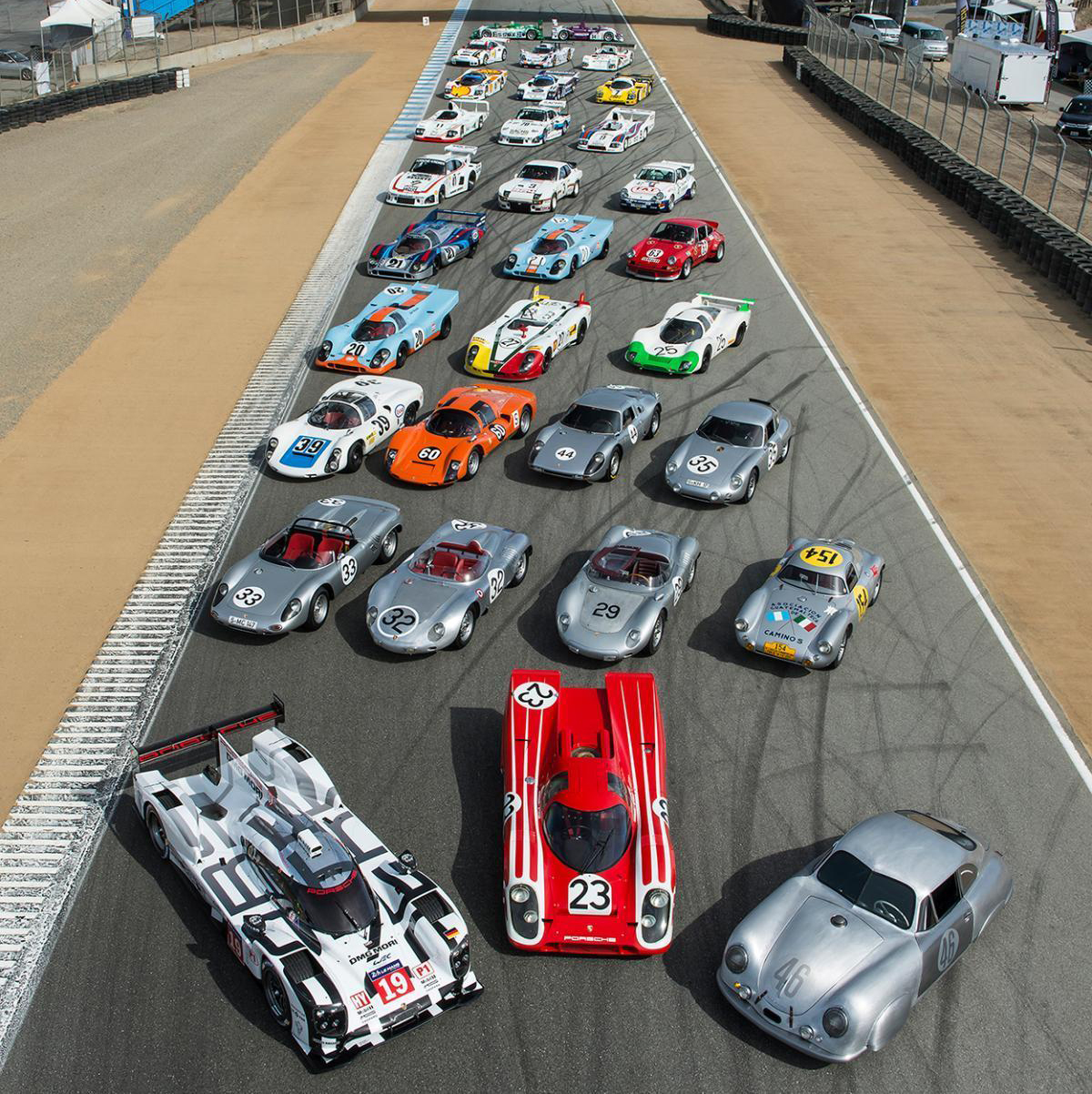 Rennsport Reunion VII happens in 2023, dates and location to be announced soon
Above: Rennsport Reunion VI at Laguna Seca.
Every three to four years since 2001 Porsche fans have been treated to the most impressive celebration of their favorite automaker and the cars it has built and raced: Rennsport Reunion. The last one was in 2018, and Porsche just confirmed that the next one will be in 2023.
Porsche didn't release the location or the dates, but Rennsport Reunion has historically moved around the country to different venues. Since 2011's Rennsport Reunion IV, the event has been held at Laguna Seca Raceway in California, in part due to its location in the thick of California car culture, but also because the venue is easily able to support the 80,000 spectators who visit during a typical Rennsport weekend. 2001's was at Lime Rock Park in Connecticut, while the 2004 and 2007 events were held at Daytona International Speedway.
The 2023 date coincides with Porsche's re-entry into the top level of endurance racing in the LMDh class, and we also expect to see new electric Porsches make appearances — like the upcoming Macan EV and possibly the 718 EV.
"We're all excited to be able to announce the return of the Rennsport Reunion, which is always a highlight of Porsche motorsports enthusiasm and heritage," said Kjell Gruner, President and CEO of Porsche Cars North America Inc. "Rennsport Reunion has grown quickly over the years into a truly one-of-a-kind experience of sight, sound and emotions. For a few days, it feels like everyone thrilled by the brand is united in one place, on and off the track, as one Porsche family. We'll announce the date and location soon, but this much I can share already: Our ambition is to make Rennsport Reunion VII the best one yet."
Source: Porsche